There are a lot of customers do not know what is air cushion packaging, and many people do not know what advantage it has. Today, We XINDAPAK will briefly introduce the specific advantages of inflatable packaging bags for you.
Inflatable air cushion bag is a bag with air buffering performance. When the inflatable bag is used, the inflatable bag covers the product completely. The external destructive force directly on the surface of the product to prevent product damage.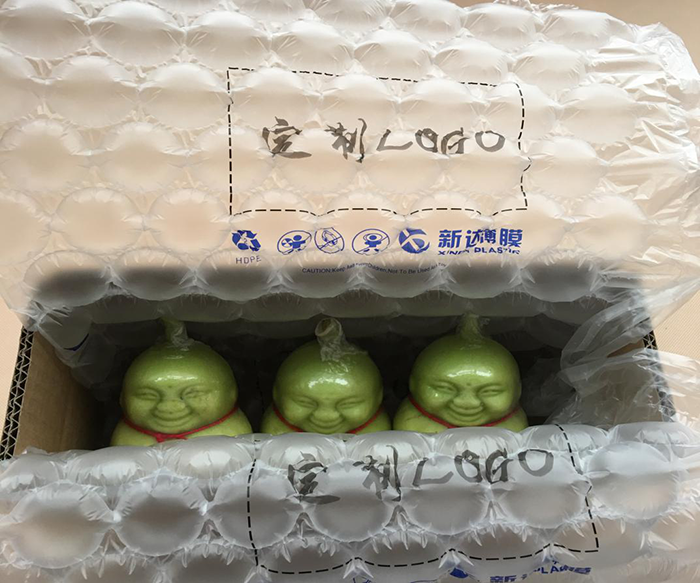 Before filling the gas in air cushion film , it is the same as the general household plastic film that completely flat and light , so we can know that the it is not occupied by the storage, and easy to handle greatly reduce the storage and transportation, save a lot of labor costs.
The supporting equipment for the use of air cushion packaging bags is an air cushion machine or an air pump, anyone person can operate it, very easy. when it start, you can go to do other works. it will stop automaticly when the material finish. which can save a lot of personnel packaging times.
Each air column of the inflatable packaging bag is independent, and the valve is one-way, the air cushion film can enter the next step of packaging without sealing, so as to protect the safety of the product more effectively.