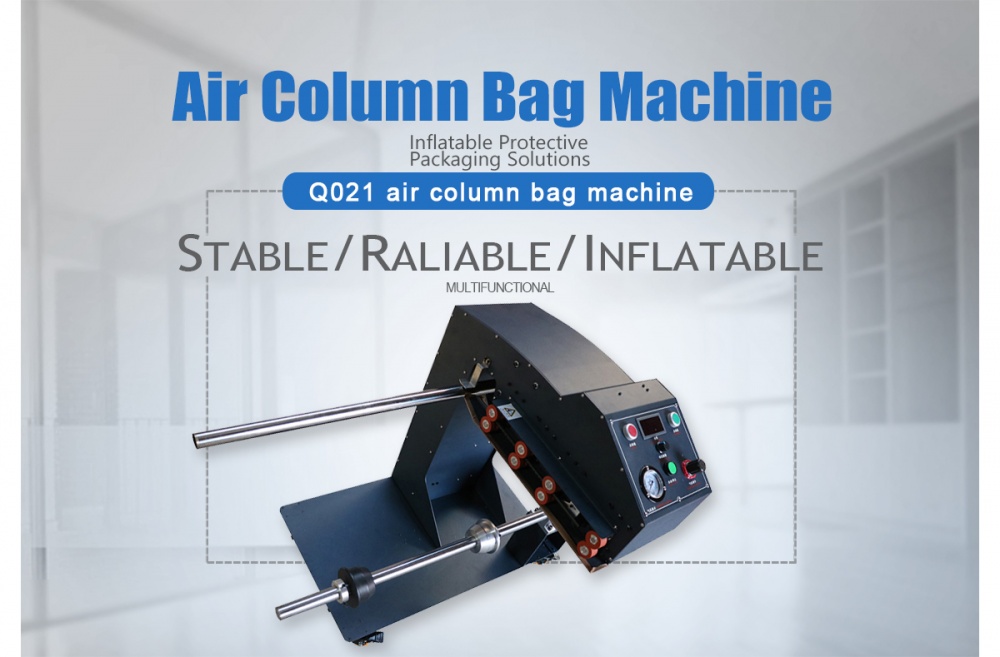 1. Fast inflating speed, easy operation, save time and labor cost
  2. Air column bags of different specifications can be manufactured, except Q bags
  3. The data such as speed and pressure can be adjusted at will to make the inflation process more spontaneous
1 Perfect sealing
The sealing edge is complete and not easy to fold and air leakage, high-speed air flow will not affect the sealing of plastic film.
2 Full air filling
Professional air filling process, air filling rate can reach 95%,high-speed and strong air flow will support.
3 Stable and Reliable
The defect rate is less than 0.1%. can work contunouly more than 48 hours. and easy to change spare parts.
4 Fast and Multifunction
Machine running speed is 28m/minutes, air filling speed belongs to the leading of industry level.